Wow, it has been 9 years since the first installment of the
Rush Hour
franchise was out in the cinemas. While the debut
Rush Hour 1
(1998)
was about
Jackie Chan
getting lost and confused in the streets of
Los Angeles
, and the
Rush Hour 2 (2001)
was
Chris Tucker
's turn to make a fool of himself in
Hong Kong
, it make sense to use a neutral ground in this third installment so that both of them can embarrass themselves. Well, this time the playground of choice would be
Paris
, in the land of American-hating, France. You can expect some anti-American jokes and jibes being thrown in.
Plot wise, it offers nothing new. You know,
Lee (Jackie Chan)
needs to protect someone. That person got hurted/killed, so he needs to find the culprit. Then
Carter (Chris Tucker)
feels the need to tag along to "help" Lee.
The jokes also felt very repetitive, with some being recycled and modified from the previous installments. Not doubt most of them are funny, but after a while you do get uneasy with all the sexist and racist jokes, especially those from Carter.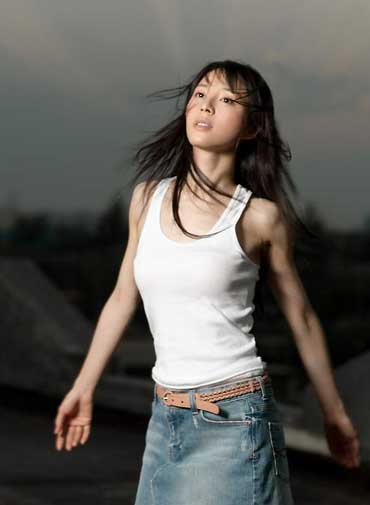 The heroines in this how are both newcomers to the franchise. Famous Chinese actress,
Zhang Jingchu
(of
Seven Swords
and other major China's movies) plays the now grown-up daughter of
Ambassador Han (Tzi Ma)
. She was ok, but her acting can be slightly over-dramatic in my humble opinion.
The other would be
Noemie Lenoir
, a French supermodel cum actress playing a French woman of course. She is definitely hot, and her acting was admirable as well. We might see her more often on Hollywood movies in the near future I reckon.
So despite the shortcomings that I have mentioned, this movie still packs enough quality for us to check it out on screen. Scenes involving
Jackie Chan
's "kungfu" and stunts are always enjoyable to watch, and there are few really hilarious moments involving
Chris Tucker
. But some might say
Rush Hour
franchise has lost its charm and drive. It is quite enjoyable, especially if one wish to just lay back and watch a simple but fun movie, in my opinion. I do hope they won't be making
Rush Hour 4
though.
Oh please stay put for the cut scenes at the end. Beats the movie itself easily. Kekeke...so dang funny. I don't have to think twice to purchase the DVD if they compile those cut scenes into an hour clip.
Starring:
Jackie Chan, Chris Tucker, Zhang Jingchu, Noemie Lenoir, Hiroyuki Sanada, Tzi Ma, Yvan Attal, Roman Polanski
Director:
Roman Polanski
Genre:
Action, Comedy
Running time:
90 minutes
Official website:
www.rushhourmovie.com

Tai Jor Lah's rating: 68/100 (can be higher for Jackie Chan's fans)